Self-storage is a great way to house and protect belongings whether you are transitioning to a new place or are looking to declutter your home. To help you optimize your unit, we surveyed our storage specialists and put together a list of our best self-storage tips and tricks.
Selecting the right storage unit
With many different-sized units to offer, we can help you find a storage space that suits your present needs. To remove the guesswork, we recommend putting together a packing list. Your inventory should include a general outline of the items you wish to store, as well as things that may require space in the future.
Once your list is complete, contact one of our storage specialists, who will be happy to assist you to find your perfect storage needs.
Cardboard boxes or plastic containers?
We get this question a lot: are boxes or plastic containers better for storage? It mainly comes down to durability and cost. Cardboard boxes are often a more cost-effective option than plastic containers if you require a high volume. If these boxes are packed effectively, they stack just as well as the plastic containers. Plastic is more beneficial if reusability is desired. They provide better protection when transferring and relocating containers regularly.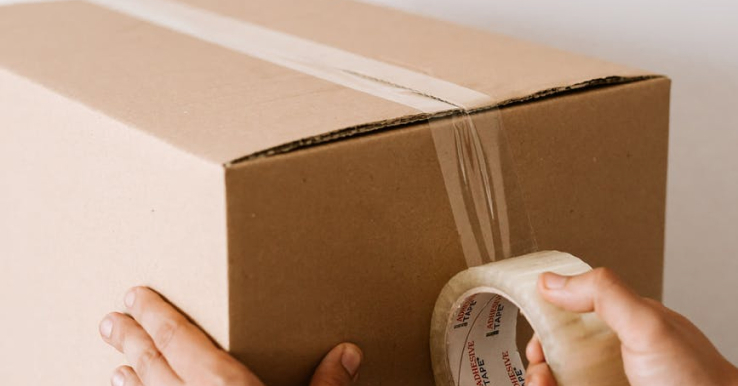 Packing best practices
There are many ways to load your boxes or containers, but here are some tips and tricks to make packing and retrieval easy.
Place all of your heavy items at the bottom of the box with lighter items on top.
Store similar items from shared living spaces in the same container. For example, all kitchen-related items should be kept in one container, and things found in the office should go in another.
Label all of your boxes and containers.
If your box is filled with a variety of different items, place a small packing list within the container detailing the contents.
Anything fragile should be wrapped in bubble wrap, packing paper, or towels, then taped and labeled FRAGILE.
Before storing clothing, mattresses, appliances, or anything with leather or wood, thoroughly clean it first.
Filling up your storage unit
Once your boxes and containers are packed, and you are ready to put everything in its short or long-term home, here are some ways to optimize your unit and maximize the usable space.
Disassemble large items like tables, desks, or entertainment units. Put the screws in a small bag and tape them to one of the larger pieces for safekeeping.
Think vertically! Our units have 9' ceilings, which makes stacking easier and efficient. Keep heavy things at the bottom and lighter items at the top.
If you have one of our larger lockers, organize an aisle down the centre to make accessing items in the middle and the back more manageable.
Are you storing shelving units or dressers? Use these and similar pieces to organize small boxes or individual items.
Keep the items you need to access most frequently at the front of your unit.
Black Tusk Storage offers an affordable way to stow your items for safekeeping. Regardless of what you are storing, our specialists can help you pick the right unit and optimize the space to achieve your storage goals.
Book a storage unit today